HÀ NỘI — Four Vietnamese photographers are among the world's best having been named in the top 50 finalists in an international competition.
More than 130,000 submissions from photographers all around the world were received in the AGORA awards 2019 – the biggest photography contest in the world.
The 50 finalists, coming from 21 different countries, are now competing for the US$25,000 prize that will be awarded on November 6 during the official AGORA awards 2019 ceremony in Barcelona.
Through the angles of the photographers, the audience will contemplate the wonders of the world and original moments of cultures, humans or landscapes in impressive ways.
The Vietnamese photographers' works entering the final round of the contest, which capture the life and landscapes of the country, include Incense work by Khánh Phan – a 34-year-old female photographer who's struggled with social and gender prejudice to live her photography passion, When the Buffalo Comes Back by Hoàng Quốc Vinh – a photographer who is a doctor living in Pleiku city and wants to showcase the world of peace and quietness in his province through his photo; Hearts on the Sea by Nguyễn Phan Xuân – aerial shot of fishing nets over the coast of Việt Nam and Farming by Diệp Vấn – a snapshot of workers in rice fields in the mountains of North Việt Nam. — VNS
When the Buffalo Comes Back by Hoàng Quốc Vinh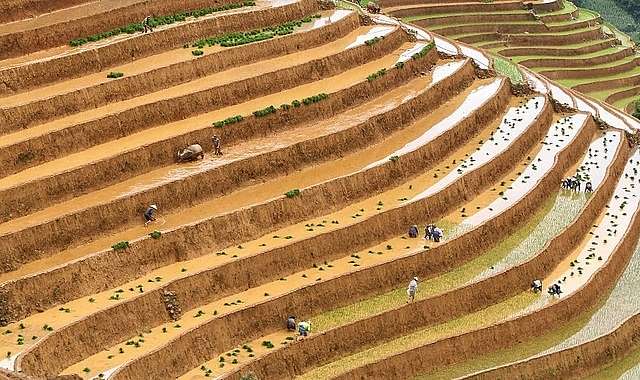 Farming by Diệp Vấn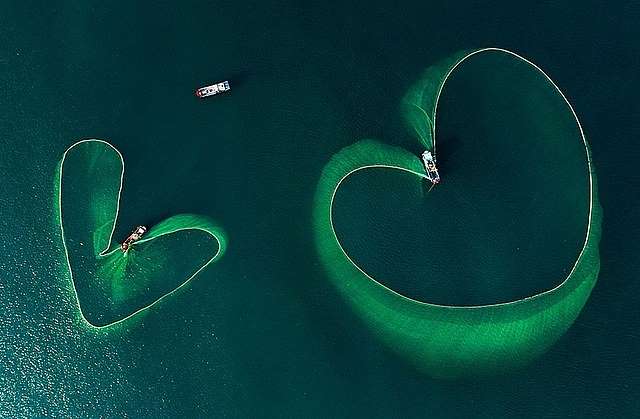 Hearts on the Sea by Nguyễn Phan Xuân